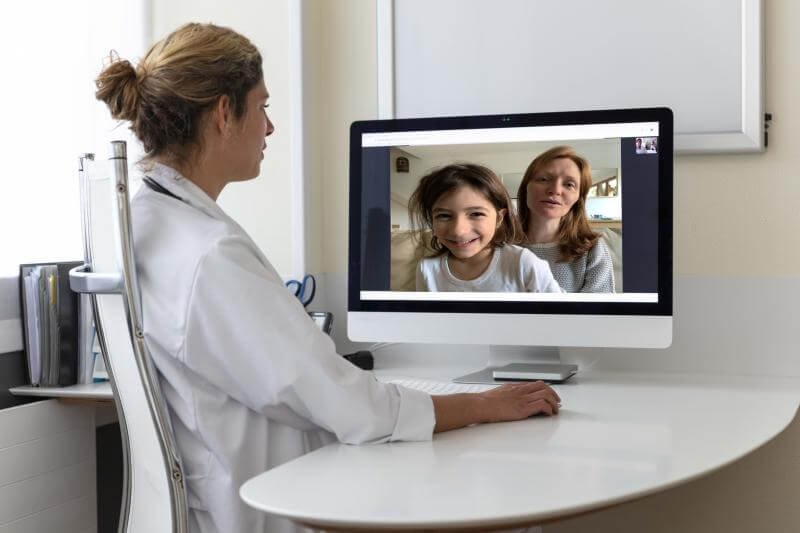 Are you worried about your child's health? Would you like urgent medical advice from a pediatrician? Are you unsure if you need to go to an emergency centre for care during the COVID-19 pandemic? The pediatric emergency care team at Hôpital de La Tour can now come to you using a remote consultation platform.
The service is very easy to use: you can complete the evaluation form on our Kids La Tour platform (in French) or you can call our pediatric emergency care unit on +41(0) 22 719 61 00.
In both cases, after carrying out an initial assessment of your child, we will then be able to offer the most appropriate care. Your child's health condition permitting, you will have the option to arrange an urgent remote consultation appointment. The process is quick and streamlined. Once the appointment has been booked, a confirmation text or email will be sent to the mobile phone number or email address you used to register. Ten minutes before your remote consultation, you will be sent a reminder text or email with a link to click. It's as easy as that. You will then be logged into a remote consultation with a pediatrician who will be able to examine your child. If necessary, prescriptions and medical certificates can be emailed to you and your child's doctor will also receive a consultation report.
This service means that you can stay at home without unnecessarily exposing yourself and your child to the risk of COVID-19 while helping to limit the spread of the virus!
Find out more about our pediatric emergency care unit at Hôpital de La Tour.