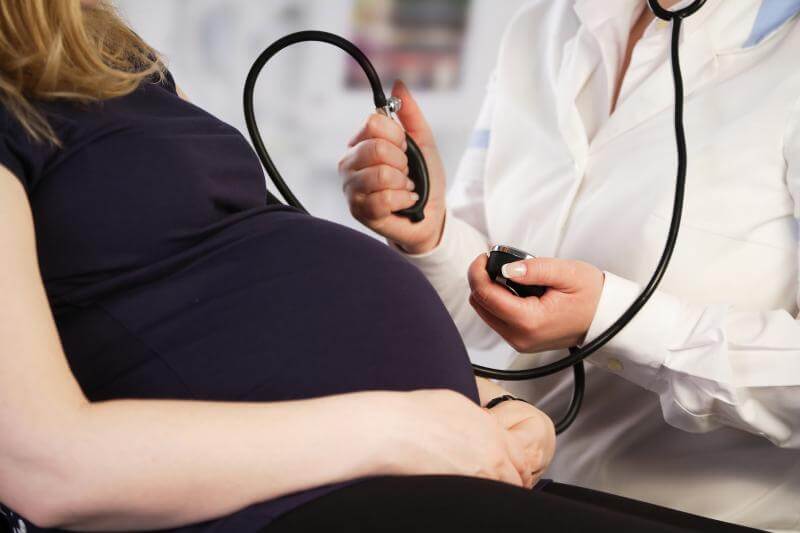 Combining maternal medicine, foetal medicine and prenatal ultrasound services, the Maternal-Foetal Medicine (MFM) Centre at Hôpital de La Tour offers multidisciplinary high-risk pregnancy care. Staff at the centre work closely with specialists from other fields to deliver highly advanced, personalised patient care. It is the first centre of its type to be opened within a private health care facility in the Swiss region of Romandy.
The MFM Centre is committed to delivering care for all women with high-risk pregnancies. There can be a variety of reasons for visiting us, including a health problem affecting the mother-to-be (high blood pressure, heart disease, diabetes, etc.), pregnancy-related complications or a complicated labour and delivery, a pregnancy with a diagnosed foetal abnormality or even a multiple pregnancy.
The team works closely with private gynaecologists to ensure the centre runs smoothly and efficiently. Cross-disciplinary meetings, known as E-MFM boards, are arranged every month, where a team of different specialists can discuss the care of complex patient cases. E-MFM boards are open to all gynaecologists who wish to review and explore treatment plan options for one of their patients. These monthly meetings bring together doctors from the MFM Centre as well as other on-site specialists within Hôpital de La Tour, depending on the patient case.
The centre works with private gynaecologists to deliver the best possible care to patients. Whether for a specific medical opinion or joint pregnancy monitoring, a care pathway is arranged with the agreement of the referring gynaecologist.
Officially opened during an inaugural symposium on 23 January 2019, the centre immediately received incredible interest from doctors and caregivers keen to find out more about this innovative facility. The first E-MFM board meeting took place on Tuesday 4 February.
"We are extremely proud to further expand Hôpital de La Tour with the addition of on-site expertise that will strengthen high-risk pregnancy care. This centre will ensure the highest standards of safety for pregnant women in our region," declared Rodolphe Eurin, CEO of Hôpital de La Tour, during the official opening of the centre.

Download the press release from 13 February (in French)