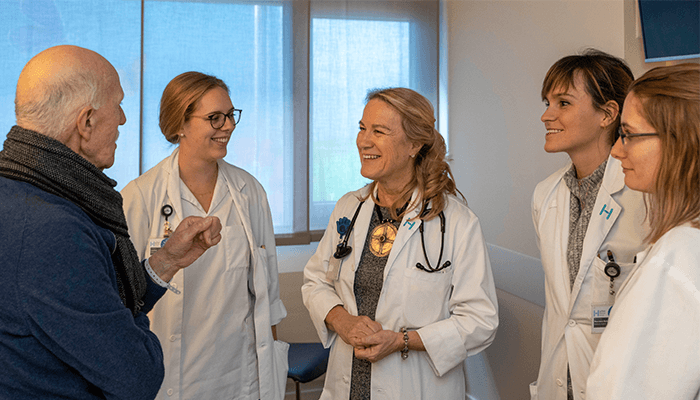 Hôpital de La Tour is delighted to announce that we have opened another in-patient unit in internal medicine, taking the department's capacity to 48 beds.
Prof. Dr med. Omar Kherad, Dr med. Nicole Petriccioli and Dr med. Marc Ritz are responsible for our internal medicine department, which is renowned for providing fast diagnostic services and the highest level of care.
The highly-experienced team works closely with colleagues from other medical specialisms within the hospital, such as pneumology, cardiology, intensive care and gastroenterology, to deliver multidisciplinary and comprehensive care to patients.
Our commitment
Primary care physicians will receive a fax when a patient is admitted to Hôpital de La Tour with a telephone number to call for updates about the patient's condition at any time. When the patient is discharged from our care, we will call you to arrange follow-up care and send you a discharge letter as quickly as possible.
Useful information
Patients can be admitted using our emergency department or referred directly to our pre-hospitalisation unit, which is open seven days a week from 8 a.m. to 6 p.m. Please call: +41 (0) 22 719 77 88.